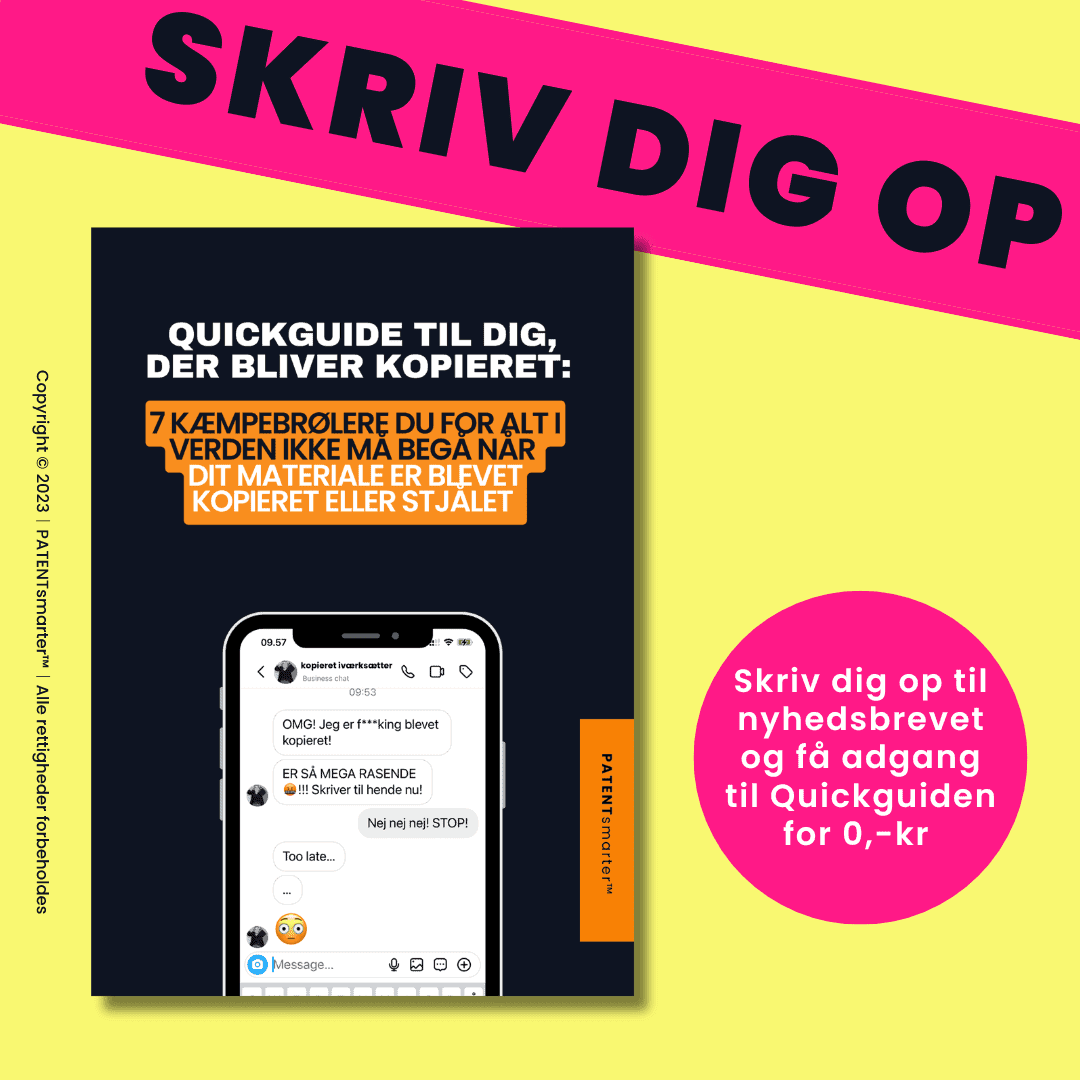 I help entrepreneurs, startups and SMEs protect their profit by etsablishing a strong shield of protection around their business, assets and products to repell sneeky thieving competitors.
other PATENTsmarter™ links
Access links to useful and result-oriented offers and pages where you can gain more knowledge about PATENTsmarter™ & Gyde. Find Danish or English content – select what you prefer.
Interviews, articles & Podcast visits